Polypropylene is a great eco friendly fabric that is being used today to replace other disposable plastic materials. For example, polypropylene has taken a great share of the disposable plastic bags used in grocery stores. There is still much work to be done to minimize the disposable plastic bags, but the polypropylene bags are working great.
What exactly is polypropylene? It is a plastic that is manufactured through a high heat source. It's molecular formula is (C3 H6)x. There are a few different names such as Polypropene, Polipropene 25, Propylene polymers, and more.
Properties
It is rough and resistant to other chemicals. Polypropylene is also tough, but also flexible. This makes the material to be used easily for chemical and plastic engineering experiments because it is so tough and flexible.
It is also economical because it can be reused. The fabric that is made is tough and durable so that it can be reused in different forms after being manufactured. Polypropylene fabric can be translucent, but because it does not fade very easily, most people use polypropylene as a colored fabric. So, the fabric can be dyed and will not fade easily.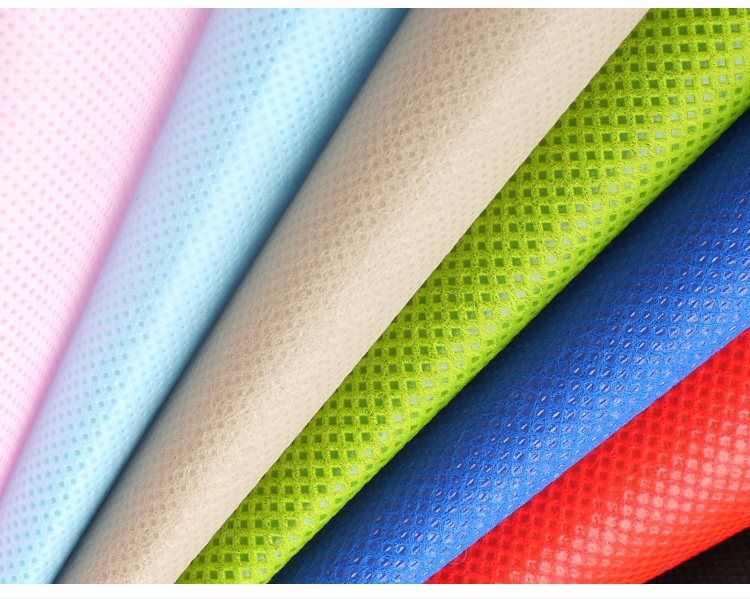 Industry
Polypropylene's melting point is approximately 320 degrees Fahrenheit. Once the chemicals have been bonded, they are melted and pressed through tight rollers that will make a thin fabric. This process is called extrusion and molding. As opposed to cotton or other natural fibers, which are woven, polypropylene is not woven. Many people in the fabric industry refer to these types of materials as "non-wovens." Cotton's fibers are typically spun into threads and woven together, but polypropylene is pressed into a fabric.
There are other finishes that can be applied to the finished fabric. Different types of finishes will produce different results. Some finishes are applied that will help the fabric accept ink better, which is better for imprinting. Some finishes will help repel other chemicals and solutions.
Uses
The polypropylene is used in a number of different fabric styles. These non-woven fabrics can be used to produce non-woven bags. Shirts are also manufactured using the non-woven material, such as Under Armor. The polypropylene properties keep sweat off of the body. It can also be used in ropes and other packaging materials. Surgeons are even using the fabric in hernia operations. After fixing the hernia, the doctor places the fabric over the area to prevent future blow-outs.
Most importantly, the non-woven fabric can be recycled, which is great for the environment. The resin identification code is number 5, and most recycling centers will accept these bags to be recycled.